Kitchen & Bath Countertops in Vernon, CT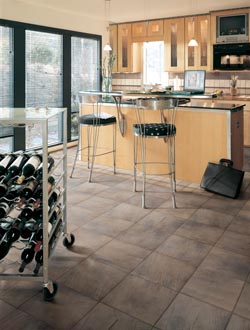 Replace old and outdated counters with one of the exquisite kitchen countertops found at our local store. The kitchen is often the gathering place for the whole household. A space this used deserves to be appealing and stylish. Our reputable store carries a selection of high-end countertop options that are sure to impress. With a wide range of styles and materials to choose from, you can find the ideal solution that best fits your needs in appearance, performance, and price.
We take the time to become familiar with your expectations, ensuring the shopping process is both easy and enjoyable—from selection to installation. In only a single visit, you can make an investment that enhances the interior design of your home and boosts the property's overall value.


Selection of Popular Quartz Countertops
Our inventory features the industry's leading names and brands. This guarantees that any option you choose is sure to look and last the way you desire. One of our increasingly popular products now available is quartz countertops.
While quartz is relatively new to the market, it is swiftly becoming a favorite among local homeowners. It is manufactured, meaning that the appearance can be controlled. Available in attractive hues, designs, and patterns, the possibilities are endless when you choose quartz counters. The following are other practical benefits you gain by investing in quartz:
More Forgiving than Other Materials, Meaning it is Less Likely to Chip or Crack
Non-Porous Surface that Repels Water Damage, Stains, & Mold Growth
Only Regular Sanitizing Required to Eliminate Harmful Bacteria & Germs
Customizable Manufacturing Guarantees the Perfect Countertop Look


Are Marble Countertops the Right Choice for You?
Marble is an exquisite counter option that maintains an exceptional value far into the future. We only carry marble countertops from the industry's most trusted brands, like Cambria. No two slabs of in-stock marble are alike, allowing you to take advantage of a truly customized solution. To ensure your new and improved marble continues looking its best, adhere to the following maintenance tips:
Place Trivets or Hot Pads Under Warm Pots & Pans
Use Cutting Boards Whenever Your Slice Food
Set Coasters Under Drinks & Glasses
Quickly Clean Up Messes Involving Acidic Fluids
Wipe the Counters Down with a Damp Cloth Daily
Only Clean with Mild Household Products


Options for Stone Countertops
Naturally beautiful and durable stone is the ideal material for countless surfaces. The same strength it provides for floors makes it a wise choice for countertops too. We carry additional types of stone countertops in varying looks and styles, making it perfect for any interior design scheme. When sealed properly, it requires minimal maintenance and resists common forms of damage, such as scorching, scratching, and more.


Trust Us with Your Countertop Installation
Our commitment to your satisfaction doesn't end when you make a purchase. To ensure the long-lasting satisfaction of our customers, we offer professional countertop installation services. By entrusting this job to the expert technicians we employ, you can feel confident that your new countertops will hold up well for years to come.
We utilize the highest quality tools and resources during the installation process, getting the job done as efficiently as possible. Rely on our team for stunning countertops, including the trusted Cambria brand, to upgrade your kitchen and give you the room that serves your family with a welcoming and appealing style.

If it's time to replace your kitchen countertops, shop the impressive selection we offer. Stop by our store location at your earliest convenience, or call to learn more about the options in-stock. We provide countertops for residents of Vernon, South Windsor, Ellington, Tolland, and Manchester, Connecticut, as well as the surrounding areas.