Window Treatments in Vernon, CT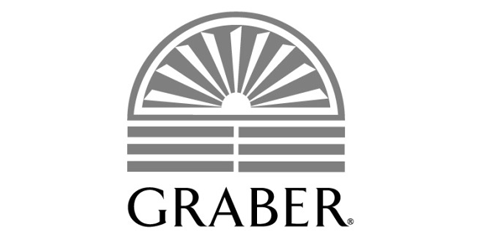 With all of the warmth and energy in abundance just outside your home, you may want to draw some of that good energy indoors. Or perhaps you want better control over the amount of light that makes it into your home. Whatever your reason, you can invest in a home addition that breathes new life into your home and enhances its appeal with stylish window treatments in Vernon, CT.
Your home is your place of solace. As the homeowner, you are free to do with it as you wish. As you fit your space with features that accentuate your unique tastes and lifestyles, it's easy to inadvertently overlook the design possibilities of the windows around your home. However, window coverings including drapes and curtains can often be used as a large focal point and set the tone of the décor for the rest of the room.
Window treatments are some of the most affordable home improvements available. They allow homeowners to personalize the look of many rooms in their homes, take better control of natural lighting, and their structure's insulating abilities. Whether you are looking to add elegance with bathroom window treatments or increase functionality with kitchen window treatments, you are sure to find the products you need at our fully stocked showroom. Featuring drapes, shades, and curtains from Graber™, our selections come in many different designs such as:
Sheers & Shadings
Honeycomb Shades
Roman Shades
Roller Shades
Woven Woods
Shutters
Vertical Blinds
Horizontal Blinds
Enjoy Custom-Designed Window Coverings
Make your kitchen as charming as the rest of your home by fitting your cooking space with high-end kitchen window treatments. Our kitchen treatments are designed intuitively to allow as much or as little light into your home as you would like. This is an ideal prospect for homeowners wanting to add a feeling of openness to their space. Once our sleek shades have been installed, you are sure to have a renewed interest in your cooking space. Our aluminum-style vertical blinds from Graber go well with modern-looking kitchens, while their satin weave shades add a touch of warmth to rustic-designed cooking areas.
With one of our custom window treatments, you'll have the perfect space enjoy a dinner with family and guests. Open the blinds on a sunny day or keep them shut when it is rainy and cloudy outside. Our easy-to-use window treatments allow you to create your ideal atmosphere in which to cook, eat, and relax.
Enjoy your hot shower or relaxing bubble bath in the comfort and privacy of your own personal oasis by installing our secure bathroom window treatments. By closing the curtains or drapes, you have complete control over the view into your home. You are free to stop others from viewing the inside of rooms, which is of paramount importance in the bathroom.
You'll find custom treatments fit for a variety of window sizes at our fully stocked showroom. Whether you have a long, rectangular window or a short, square one, you'll find a perfectly fitted covering at our well-stocked store. Once you have the correct shades installed, simply close them to transform your bathroom into your own personal paradise. Shut out the world and leave your worries behind as you enjoy a temporary escape.
Drapes and Curtains Offer a Medley of Design Options
Welcome your guests into a formal setting by dressing your windows with our soft and decorative drapes. These thick coverings hang nicely and are an easy way to makeover any room. These stylish additions also provide much-needed insulation for improved energy efficiency. When it's hot outside, our window coverings help prevent the heat from making its way inside. In the same respect, the heat from your central heating system won't escape outside, allowing you to enjoy the comforts of your home continuously.
Open your drapes on a sunny winter day to allow the sun to warm your home, or close them on a hot summer day to keep out the heat. With our beautiful window coverings, you can enjoy indoor comfort and style all year long. Since you'll be relying on your heating and cooling less to keep things comfortable, these additions can ultimately lead to greater energy efficiency.
Think of your home as a blank canvas with which to bring color and life into your interior design or add an increased element of privacy. Enjoy the beauty and usability of affordable home furnishings that offer security and a desirable aesthetic with our custom curtains. If you are looking for stylish kitchen window treatments or bathroom window treatments, our lightweight curtains may be just what you need. Made from thinner fabrics than our drapes, these coverings give you the privacy, design, and light control you want at a price that won't break the bank. Kitchens and bathrooms are not common areas for entertainment or group activities, so the casual style of our curtains would serve well in these rooms.
Our stunning coverings may be just what your room is missing. Personalize the interior of your home with a unique room addition that accentuates your unique sense of style. Our showroom-quality curtains serve as attention grabbing, decorative pieces and can enhance the beauty of any space. With a wide variety of choices that suit modern décor and traditional settings, you are sure to find a selection that meets your aesthetic preferences. We're prepared to give you a new home feature that meets all of your demands. Create a well-crafted, unified look for the interior of your home by ordering our one-of-a-kind window treatments today.

Contact us to add dimensions of elegance to your property with our attractive window treatments. We proudly serve the communities of Vernon, South Windsor, Ellington, Tolland, and Manchester, Connecticut.