Interior Design Services in Vernon, CT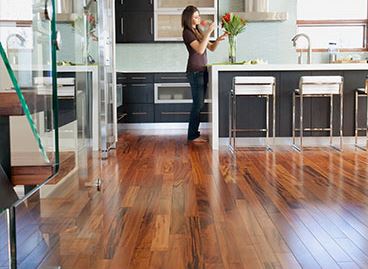 When it's time to revitalize the visual appeal and functionality of your home, count on Schneider's Flooring America. At our flooring showroom, we provide the materials and resources you need to create unique spaces. Our interior design services in Vernon, CT, simplify your remodeling project. Improve the appeal of your favorite rooms according to your schedule--we're with you at every step.
Visit our showroom for your remodeling needs. We have teamed up with some of the most-recognized brands and manufacturers in home improvement to offer a diverse selection of products. From flooring to cabinetry, we have you covered. When you visit us, you have the opportunity to see samples of hundreds of products, allowing you to mix and match. Simply put, your options are virtually limitless.
A Professional Team at Your Service
Not sure where to start? Don't worry: we are here to help you. Our showroom has a professional interior designer on staff. We can arrange complete consultation services, where you can talk about your remodeling goals. We'll take out all the uncertainty and guesswork and guide you through the entire process, making smart recommendations according to your needs. Our location offers a simple and stress-free approach to remodeling, allowing you to get the right results, right from the start.
Remodeling by the Room
An interior remodeling project is your chance to refresh the look, feel, and appeal of some of your most-used spaces. Whether you wish to improve a single room or every area in your home, you can count on us for help. Our showroom offers a wealth of flooring for the kitchen, bathroom, and living areas, as well as a variety of remodeling staples, including:
Cabinets
Countertops
Backsplashes
Sinks
Faucets
Knobs, Pulls, and Hardware
Lighting
Strengthen your kitchen and make it a more welcoming space. Our kitchen design services empower you to create an area that highlights the uniqueness of your home. We take a collaborative approach to remodeling, allowing you to attain a kitchen for daily life.
Improve the ambiance of your bathroom. Our bathroom design solutions allow you to rethink your perspectives on interior remodeling. Impart a greater sense of space with artistic walk-in showers, or brighten up the atmosphere with new countertops and backsplashes.
Dura Supreme Cabinetry Available
Improve the beauty and functionality of your kitchen and bathrooms. We are proud retailers of Dura Supreme Cabinetry. Available in a variety of configurations, materials, designs, and colors, these cabinets will enhance the aesthetic appeal and storage options of your favorite areas. Our design consultant can incorporate new cabinetry into your project, imparting a distinct atmosphere to the kitchen or bathroom.

Contact us to request a consultation with our interior designer. Our remodeling showroom proudly serves property owners throughout Vernon, CT, including South Windsor, Ellington, Tolland, Manchester, and the surrounding communities.